Innovation in Cultural Events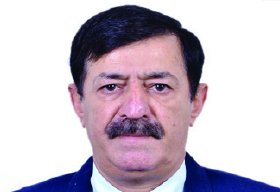 Bangalore based IFIM Business School offers student centric and industry oriented higher education in management courses, making the students understand the managerial world on a holistic level.
A great education is derived from the concept of innovation. It's measured by how many lives have been transformed, how many ideas have been raised and how many new discoveries have been made. True innovation doesn't stop short of raising questions, but also develops solutions and summons the courage to change for the greater good. We've been told throughout our lives, "Work hard and success will be yours." Sure, this does work out in many cases but is success in academia or work life the only sure shot way to discover that precious element of satisfaction and happiness?
Student development is the core element being focused on in almost all educational forums. But the idea of the development of an individual should not just mean to excel academically but to be an all-rounder. Cultural events and their innovation can have an impactful role in helping us reach there.
Institutions that foster a culture of innovation usually subscribe to the belief that innovation is not simply the province of leadership authorities but can come from anyone in the organization. Innovative cultural activities help an individual to define the rapid change in the society; it increases their competency level, makes them efficient in nature, thus making an innovation culture essential for success.
A lot of institutions these days ensure that every possible action is holistically rendered. May it be a tiny presentation class wide or a nationwide fest. But why are these cultural events so important? What does it have to do with the innovative nature of an organization?
Cultural events are a gathering of like minded individuals coming together to celebrate something they all have an interest in, keeping their differences aside. We learn to respect
what others and we love. We learn to appreciate and motivate talents. We learn to celebrate uniqueness. When students are engaged in cultural events, they learn how to set goals, work together and feel proud of their accomplishments. They reject stereotypes and, at the same time, contribute to our community as a whole.
The humorous happenings of our past that we share as we jog in a large group or the random thirty-second talk between reps at the gym post run, the chuckles during a Yoga or a Zumba class in an educational institute, all add up to fill that happiness and growth bar little by little. And that's how we celebrate the joy of a healthy mind and life.
When students are engaged in cultural events, they learn how to set goals, work together and feel proud of their accomplishments
We need to try to dissect the human being and see how impactful something could be for him or her. In a world where things have become monotonous, sitting behind a screen, be it a laptop or a mobile phone, and living virtual lives is practically encouraged, we need a multitude of different activities to bring in the right balance. Our lives revolve around the virtual. It has made lives easy and shrunk the distance. People are just a touch away but where is the real human-to-human bonding? Now, being a part of an activity like a cultural event forces you to work for it and can help develop lasting relationships.
These events, in their very essence, are designed to attract large crowds to a single spot. They are one of the few things that keep us connected to our fading sense of human touch. And of course, it's a fabulous platform to showcase your talents and discover a hidden gift that might have evaded you for years.
The adopted cultural events at most institutions are designed to help students understand the meaning of their own learning and how it is applicable to their lives outside of campus, including their roles in business, community involvement or personal relationships. It helps an individual to portray the role they may have to play in future, to prepare them to transfer and integrate learning with new settings and circumstances, well beyond what they are doing now as students.
In order to bring about the holistic social development of an individual, there have been a number of aspects that play a crucial role, such as one's family, community, educational institutions, learning, technology, science, culture, and development of the ways of effective communication. When individuals do not have access to a social network, when they are residing in seclusion and when they have not developed within themselves effective communication skills, then they would encounter obstacles during the course of their holistic social development.
What is the point of living a life that we call a dream to many if you can't take a step back from the mundane activities and add room for our minds to flourish. You get a chance to see yourself find in a new light. It could lead to that spark which can change your life forever. For it is but a spark we require, to light the path along the journey we call our lives.