The Greatest Teacher of the New Age: Diversity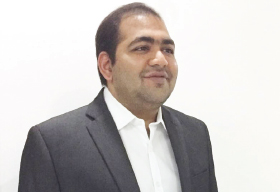 Higher education institutes around the world today have a unique responsibility to develop in students the knowledge, skills, competencies and perhaps for the first time, also focus on a cultural understanding that they need to be active members of an increasingly globalized society. As major governments become conservative and start looking inward in their policies, it is important to understand that building communities, countries and successful businesses, diversity is the only way to ensure human progress.
What does Diversity Really Deliver?
To begin with, diversity and exposure to diverse cultures brings a better understanding of any problem statement. Several marketing research have shown time and again that responses to communication are purely a factor of the cultural context. Similarly, while solving complex business problems, students fall back to their cultural context, whether experienced or acquired.
As trade is becoming more and more interlinked, the mission statement of higher educational institutions has undergone drastic transformation. This thought process is now increasingly being recognized as the way forward. Higher educational institutions around the world affirm that diversity helps in enhancing the learning outcomes for students as well as faculty. In a statement of American Association of Universities endorsed by the presidents of sixty-two research universities (including eight Ivy League institutions and more than thirty public research universities), says, "We speak first and foremost as educators. We believe that our students benefit significantly from education that takes place within a diverse setting. In the course of their university education, our students encounter and learn from others who have backgrounds and characteristics very different from their own.
As we seek to prepare students for life in the twenty-first century, the educational value of such encounters will become more important, not less, than in the past."
Higher educational institutions around the world affirm that diversity helps in enhancing the learning outcomes for students as well as faculty
It clearly indicates that diversity is a crucial element to improving learning outcomes in students. To understand this better, lets define diversity and how does it benefits each individual student.
Diversity in higher education context can be broken in two parts:
1) Structural Diversity
2) Interactive Diversity
Structural diversity refers to numerical and proportional representation of students from different caste, race and beliefs. It is this mix that can enable and enhance the entire experience of the student. A student in a class feels more involved, engaged and motivated to share his views and thoughts and at the same time learn from others. This happens by the mere fact that the increased polarity within the class thought process, forces people to think on their feet, exchange opinions and either convince or be convinced.
Interactive diversity is interaction with the difference. Within this diversity,students are influenced by the interactions they have with ideas, information and thoughts. It is this interaction that makes them see the world as a unique blend of people who follow different customs, buying habits and ideas. This experience not only enables a campus to remain a place of knowledge but also helps a student refine on his intellectual and academic skills. Research evidence regarding the individual benefits of diversity suggests that diversity enhances student growth and development in the cognitive, affective, and interpersonal domains.
What Role can Diversity Play for India?
India's biggest strength has been its huge diversity. Studying in India gets any international student an exposure to huge medley of beliefs, value systems, life styles, study habits, ability to deliver high results in stringent resources and huge resources, innovate under every kind challenge and limitation as well as under huge available resources.
Institutes are getting powered by world class infrastructure, better and better internet connectivity, Governments are warming up to recognizing the significance of diversity. Portals like admissiondesk.org are enabling students to leverage from this opportunity. We at Edulab truly believe that diversity is one of the biggest assets that this country has had for decades, which has never before been leveraged. The ability to produce business leaders who can fit into any culture and deliver results is not a factor of the course curriculum as it is of the diverse thinking it can instill. This is probably why, when Indian students go abroad, they suddenly flourish with the exposure to diversity. Institutions in India have this ready opportunity. The macro environment is just right; the Government is also warming up to this opportunity of building the country as a knowledge hub.
With more number of students coming to India, we are looking at adding value not just to the institutions but also to the students by enriching their learning curve without even making the change of a comma to the curriculum. The question that remains to be answered is merely how many state universities and institutions will take the initiative at the right time. Especially considering that the right time is here and now!