Custom Security and Technical Training using an LMS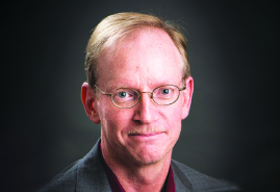 Founded in 1991, MRS BPO is a New Jersey based BPO service company offering resources and services through its Accounts Receivable Solutions and Back Office Solutions.
Struggling to find a better way to capture all of your organizations learning in something other than word or excel documents? Does everyone complain that common online routine courses coupled with policies and procedures are not enough? Is training a replacement staff member a tough and trying affair? If your team has not heard of an LMS (Learning Management System) by now,it is about time you did. LMS's have been around for well over a decade, and they are completely changing the way employers interact with and educate their staff at every level.
Technology of all kinds has transformed the professional world, from a world where the employer could replace a talented and skilled employee at a moment's notice to one where certain talents are no longer easy to find or are overly expensive because of competition. It was not supposed to be this way. Technology was supposed to make everything easier and cheaper to do. Instead,technology highlighted just how necessary and valuable a talented employee's skill sets have become.
So how do we strike a balance between the costly external education of a few employees while simultaneously addressing the need to increase and improve the skill sets of hundreds or even thousands of employees? The answer is a Learning Management System (LMS).
An LMS allows an organization of any size to inculcate learning, track progress, track course completion and standardize merit-based recognition. By leveraging customized training across the entire organization and tracking it, the employer can systematize the development of internal talent, making the entire training process more efficient instead of one that uses trial and error.
Most importantly, the company can tailor the courses to provide precisely the training the organization needs at each position or skill level and then change it over time to stay current with market pressures. This precision
training also reduces the need for staff to be sent to external general sources for training that may or may not be 100% useful, plus provides total control over the learning environment. Staff can be trained and re-trained faster, as many times as necessary, until they are proficient – which saves enormous amounts of money and reduces errors as well.
When employees have access to more training and are receiving training from their employer, trust,loyalty and a bond become established in ways that emotionally connect them to the employer
When employees have access to more training and are receiving training from their employer, trust, loyalty and a bond become established in ways that emotionally connect them to the employer. As trust increases, talent grows, and turnover slows. It is worth saying that again differently. When the company invests time in training, teaching and tutoring staff, they will stay and reward the business tenfold.
There are many LMS's on the market and many different ways to get started using them. The easiest way (though the most expensive) is to use outsourced providers like Lynda.com, from LinkedIn, or others such Udemy and Udacity. For general and primary subjects, there is Kahn Academy, and if your training needs require college and even higher level courses, the best tool to use is Coursera.
However, the more common approach for a company is to leverage a free or low-cost solution and build your own using templates with either internal or external resources. As an example, there are LMS tailored to specific vertical markets like grade schools, colleges, or even manufacturing. Some of these companies have been around for a decade or more, and some are relatively new. Examples of general LMS companies include: Absorb, Blackboard, Grovo, Knewton, Moodle, NIIT,Paradiso,Schoology, Tata Interactive, Thors, Upside learning, and ZeusLearning.
Of these companies, the most extensive installed user base is Moodle with about 89 Million users. It also has over 10 million created courses and over 1000 plug-ins and is available in over 100 languages in 232 countries. The software is open-source and is used all over the world by large and small organizations alike. Moodle is like a vast set of Lego blocks containing an entire ecosystem of modules with toolsets that can be used to build almost any type of simple or complex learning environment. You can also contract with 60 worldwide partners to help you create your own unique LMS that will support your in-house or specialized needs.
In the past, we all expected employees to learn on their own when a new skillset or technology became necessary to the business,or we would hire new employees with that knowledge. In today's ultra-competitive war for talent, decreasing time to market, and constant technology innovation, those strategies no longer suffice.
Today, we need to increase our staff's abilities and the knowledge capital across the whole organization to survive and thrive. Remember, don't let talented employees go,instead use the LMS to mold them into something even better.
So if an LMS is not among your various project priorities, it is time to add it to the list!