Convergence Of Administrative And Pedagogical Expertise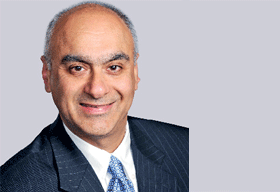 Building Powerful Partnership
I believe staying update and communicating with peers in similar positions hold a vital role in understanding the trends and developments in higher education. I feel very fortunate to work in a sector where everyone is willing to share their successes and challenges, so we can learn from each other without having to reinvent the wheel each time we take on something new. At Bucknell, we have a forward looking library whose team creates strategic opportunities in working with faculty and students on the academic front. As a common trend, we ensure that librarians, instructional technologists, big data experts,and web
developers actively participate in our conversations,as they bring a unique perspective.

With this approach,the faculty and the students receive an intellectually rich experience, as they are communicating with someone with an instructional technology or design background and with a librarian with an information literacy and research focus. This inclusion has helped us in building successful partnerships across the campus with faculty, which in turn has resulted in the success of our Digital Scholar ship program. We are aligned with regard to new knowledge, research, and redesigning courses. In a nutshell,the partnership helps us reach better and newer standards in the education landscape.

Our approach furthers Bucknell's academic mission by supporting research and learning that integrates the knowledge,critical thinking, and creativity acquired through study and practice across academic disciplines and diverse experiences in order to produce public scholarship that speaks to multiple audiences.

Experimenting with New Trends and Strengthening Old Ones
As technology and the education industry have converged, we, at Bucknell University plan to lay it all out to make education and research as tech savvy as possible. At present,we are experimenting with augmented reality and virtual reality, for which we have set up a few laboratories on campus. Beyond just talking about it, we are looking at the possibilities involved in it and working towards the infrastructure and the tools to get the intended outcome. To put that into perspective, I firmly believe in the value of experimentation,and we allocate funding accordingly. This freedom is not something that is given merely to leadership, but to the staff as well. While it comes to retaining and improving our existing infrastructure, we invest in deliberate efforts to assess our services. Every three years, we participate in the MISO survey, which assesses services both technology and library services. Be it faculty or administration, we are proud of our strong governance. We work on getting constant,ongoing feedback about the outcomes and functioning of services.

Leadership Advice
Having spent over 15 years teaching as adjunct faculty, I believe that being in a classroom with students has changed the perspective of the job. I would recommend that CIOs teach or guest lecture one class each year which would bring them a student centered perspective on their duties. Also, having worked outside higher education for a while, and navigating the complex decision making structures helped me gain a different insight into my work which has helped me in my current role.