Moulding Global Leaders with Global Skills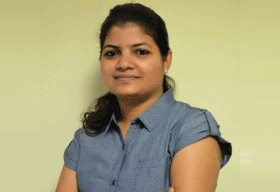 are several B-Schools that today matches the curriculum of these Mecca of MBA education.

But looking at the lucrative growth prospects, many institutes have come up to offer MBA courses claiming to be at par with the global standards. Not to fall pray to such heeds, siliconindia Education brings to you its next edition of 'What if not IIMs! B-School Survey -2018'. The issue features some of the best B-Schools that we have selected post a detailed research and survey conducted by our editorial board. To ensure imparting global standard education to their students, these B-Schools have faculties from respective industries who have decades of ground experience.

Tying up with some of the global universities, the featured schools have formulated various students and faculty exchange programs to give them the taste of the global business world while providing them the platform to learn those skills. Their blended learning methods further emphasize on application and understanding of challenging business requirements, but at affordable price. And when it comes to placements, the featured colleges have developed a strong network of global recruiters. Read to know more about these B-Schools and their unique education methodologies that will inspire you to think beyond IIMs.
Do let us know what you think!