Empowering the Healthcare Ecosystem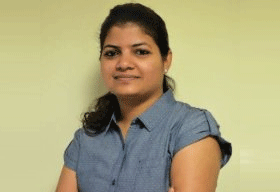 On the other hand, Research and Markets pronounced that in India, the number of registered nurses and midwives will reach 4.1 million by 2022, growing at a CAGR of around six percent during the forecasted period of 2017-2022. With the current Indian government focusing on taking healthcare to the grassroot level of the country, the numbers can surely surge to a large extend as the need for the foot-level healthcare workers (akin to nurses and midwives) will rise considerably. However, looking at the current acute shortage of nurses in India (around two million nurses), we need to empower the rural youth by taking nursing education to them and not vice a versa.

Though there are some medical and nursing colleges that have been focusing on creating the best healthcare professionals, few colleges designed their course curriculum to infuse practical training so that their students are ready to take challenges from day one. In this issue of siliconindia Education, we bring to you such medical colleges and nursing colleges that are engaged in creating market ready professionals while empowering the rural youth and aligning them to the bigger work scope. This edition of '20 Most Promising Medical Colleges - 2018' and '20 Most Promising Nursing Colleges - 2018', will surely help you choose your preferred medical institution that aligns with your vision.
Do let us know what you think!